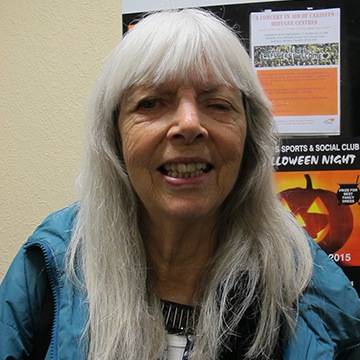 I've been singing professionally since 1964 and more recently (1975) began teaching voice and singing through developing a variety of voice and singing workshops. I am an initiating member of the Natural Voice Practitioners Network which grew out of the Voice Teacher training courses that I have run in the UK since 1988.
My journey with the voice began with the skiffle boom in 1957, moving through the British folk song revival of the early 1960s, and having the good fortune to study, perform and record with leading figures of the folk revival such as Louis Killen, Ewan MacColl and Bert Lloyd. 
With Peggy Seeger and Sandra Kerr, I researched and developed The Female Frolic (1966) for live performance and a recording, which began my particular interest in women's lives as illuminated through song. 
Since 1962, I've built up a repertoire of British songs and ballads, which, along with contemporary British songs, still form the basis of my musical vocabulary. My repertoire consists of rural, industrial, music hall and contemporary songs – my own and those of other songwriters such as Sandra Kerr, Leon Rosselson and Bertolt Brecht. 
I find the song form extraordinary, despite its brevity, as a way of expressing the widest and deepest range of human emotions. 
"Her voice conveys utter conviction and great humanity.She is an incredible story teller and has me on the edge of my chair listening to Tam Lin even though I"ve heard it dozens of times." Maggie Holland - Folk Roots

"You'd be hard pressed to find a singer with a voice as powerful, versatile and expressive....Frankie has the remarkable ability to vividly convey the imagery of a song, capture and project it's every nuance, and perfectly exploit the natural tensions of lyric and melody, always giving her words space to breathe". 
www.frankiearmstrong.com   

Frankie's Recordings On Harbourtown Records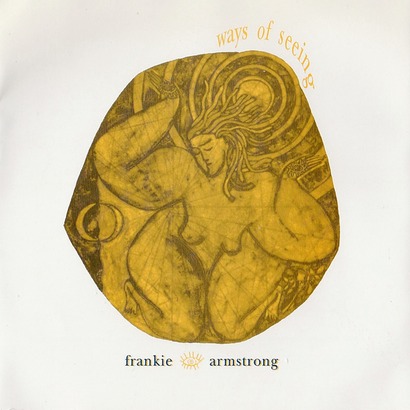 Ways of Seeing - HARCD 009

Tracks: Ja Helo / Ways of Seeing / Meeting / Girl in a Garden / Zaspo Janko / A Soothing Croon / Low Ground / Dead Leaves / Message From Mother Earth / Bread and Roses / I Only Believe in Miracles / Seven Gates / We Are Women / The Trial / The Pearl / Weave and Mend / Shto me e Milo / Shall There be Womanly Times.
"Ways of Seeing" is a powerful set of live concert recordings featuring Frankie singing on her own, in duets and with up to ten other women.
The Fair Moon Rejoices - HARCD 027
Tracks: Voices / London Song / Earth, Air, Fire and Water / Invitation / Flying High, Flying Free/Canaries in the Mine / Still is the Memory / Speech to Appollo / Out of the Darkness / I Feel that all the Stars Shine in Me / Ballad of Marie Sanders / Whore and the Holy One / Mourn Not the Dead/Song of Augustina Ruiz / Farewell My Friends / Let The Slave
Frankie's first Harbourtown CD cemented her reputation as one of the finest female folk singers in the UK. This second release is our long awaited CD of Frankie singing a collection of very powerful, mostly contemporary material, with Joan Mills, Biddy Wells, Peter Stacey, Ben Lawrence, Geoff Haynes and Darien Pritchard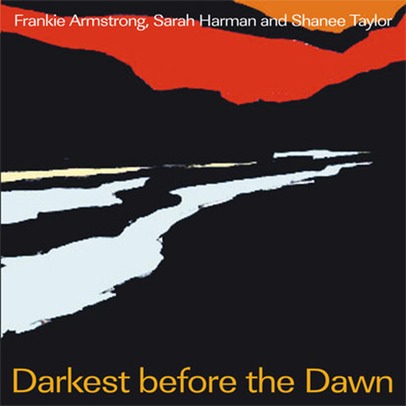 Darkest Before the Dawn - HARCD 045
Tracks: Darkest Before the Dawn / Voice that Lives Inside You / Questions / Life in the Old Girl Yet / The Soldier Armed with Sword and Gun / Growing Older / Bible According to Eve / Dia Funia / Cease Fire / War of the Poor / Reconciliation / Real Man / Way of Sex / Noi Vogliamo / Bread and Roses /Threshold.

Frankie with Sarah Harman and Shanee Taylor singing songs of defiance, peace, hope, fear and fun. The trio originally came together to sing at benefits for the Peace Movement, especially The Campaign Against The Arms Trade, and this has clearly influenced their selection of songs.


Other Recordings By Frankie:
Frankie's most recent solo recording is "The Garden of Love", with vocal and instrumental accompaniment by John Kirkpatrick, Joan Mills, Brian Pearson and Leon Rosselson (Fellside Records; FECD 144
Her other Fellside recordings are: "Till the Grass O'ergrew the Corn" (Traditional Ballads), with John Kirkpatrick & Maddy Prior on some tracks (FECD 116). "Lovely on the Water", a reissue of Frankie's first solo LP, with extra tracks from the 60s & 70s (FECD 151). Frankie sings "Banks of Green Willow" on "Voices - English Traditional Song", a Fellside compilation disc (FECD 87), and "Tam Lin" on "Ballads" (a Fellside compilation of singers performing traditional ballads - FECD 110). 

"I Heard a Woman Singing", a reissue by Rounder Records, USA (CD FF 332) of an early 80s LP of Frankie's, is distributed in Britain by Topic Records. 
Frankie is on a Topic reissue "Bird in the Bush - an amorous and erotic song collection" with other singers (TSCD 479) - and is also featured on a Topic compilation "Round Cape Horn - Traditional Songs of Sailors, Ships and the Sea" (TSCD 499). 

Frankie's Books 
Frankie's autobiography "As Far as The Eye Can Sing", edited by Jenny Pearson, is published by Pirate Jenny Publications (ISBN 9780 9576 3950 8 and/or ISBN 0 7043 4294 4), and can be ordered through bookshops. 
"Well Tuned Women - Growing Strong through Voice Work", the exciting new book that Frankie co-edited with Jenny Pearson, containing essays from leading international women voice trainers and artists, is also published by Pirate Jenny Publications (ISBN 9780 9576 3950 8 and/orISBN 0 7043 4649 4).