Folk singer Pete Morton is a songwriter and performer from Nottingham, England with a wealth of great songs and stage presence. His live performances are not only dynamic and intense, but also are approachable and funloving. He seriously believes there are 'six billion eccentrics' in the world and that particular song has become a signature tune for people everywhere.
Starting out as a busker on the streets of Europe he has entertained all over the globe with his unique and involving style of songwriting. Pete sings from the heart, delivering songs that tell compelling stories and speak of the human condition from a very unique perspective. 
With a passionate strong voice and strident guitar style, his songs are an unruly mix of humour, politics, love and social comment, wrapping their way around the folk tradition. Go and see him! His songs and performance are a joy.
"not only impressive but a revelation......totally original." (The Guardian)"
....this guy is amongst the best the British roots music scene has produced in living memory." (fRoots)
Pete's Recordings On Harbourtown Records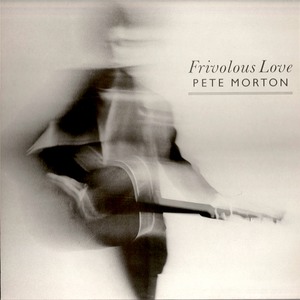 HARCD 001 - CDR ONLY    
"Frivolous Love"
Tracks: The Sloth and the Greed / Mother's Day / The Last God of England / Time / Tamlyn / A Babe of the World / Without Thinking Love / Rachel / Just Like John Barleycorn
Pete Morton was voted "most promising artist" by Folk Roots magazine's readers in 1987 and is distinguished from his contemporaries not only by his stage presence but also in the startling energy which he displays in the interpretation of both his own songs and the many traditional songs he has breathed new life into.
"Eleven of Pete's most popular songs digitally recorded with just voice and guitar, full tilt with all his usual power. It's a blinder quite simply the best debut record by a singer/songwriter out of the British folk club scene in recent memory. That's how to make records!" (fRoots)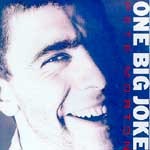 HARCD 004
"One Big Joke"

Tracks: The Prisoner / Simple Love / Water from the Houses of our Fathers / The First Day / The Little Boy's Room / Another Train / Lucy / The Old Grey Moon / One Big Joke / Girls Like You / River of Love / Somewhere in Love / Live Your Life.

A second album from Pete Morton, this time with a band, Roger Wilson (fiddle), Simon Edwards (button accordion, piano), Hester Goodman (ukulele), Mickey Firebird (electric guitar).

"This man's lyrics are so strong, his tunes so straightforwardly direct and clearly influenced by our roots, his vocal delivery so awe inspiring! This guy is among the best the British roots music scene has produced in living memory."
  HARCD 018
"Mad World Blues"
Tracks: Mad World Blues / Songbird / Kurdistan / It Is What It Is / Down To Earth / John Barleycorn / People who Go Under / Patriotic Claptrap/ Malnutrition at Standing Rock / Keys To Love / Crazy Man / Katie.

Here is Pete Morton's third album. The first two "Frivolous Love" (HAR 001) and "One Big Joke" (HAR 004) were unequivocal successes on every level with universally glowing reviews and Pete being voted artist/songwriter most likely to.....' all over the place. He's been in great demand throughout Europe and North America since these early triumphs. 
Pete recorded this album with a band line-up of two acoustic guitars, fretless bass and drums, helped along by some fabulous backup in the vocal department from Sally Barker.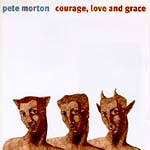 HARCD 029
"Courage, Love and Grace"

Tracks: Change / Heartland / On Your Side / Family Tree / Through it All / Learning of a Miracle / From Ireland / One Truth / Courage, Love and Grace / Cheating Man / Love Me in Eden / The Lion and the Lamb / The Harrowing of Pride / Eternity.
This Pete Morton album is both considered and extremely powerful - very strong songs and performances from Pete himself and some very fine session musicians (Sally Barker, Karen Tweed, Roger Wilson, Tom McConville and Mike Willoughby).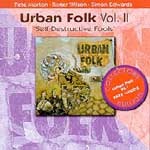 HARCD 032 (Double CD)
PETE MORTON, ROGER WILSON, SIMON EDWARDS - "Urban Folk Vol II - Self Destructive Fools"
VOL I: Love's Trainee (part one) / The Fox / Hey Joe / Lord Randall / Absent Love / Old Joe Clark - The Louisiana Two Step / Delia / Bleak Mist / Rambleaway / False Bride / Shadow of an Absent Friend / It Takes a Lot to Laugh, It Takes a Train to Cry.
VOL II: Running Out of Lovin' / When You See Those Flying Saucers / Little Musgrave / Goodbye My Love / The Belly Boys / Cuckoo's Nest / O'Reilly / Swimming Song / None So Fair / Love Hurts / Derwentwater's Farewell / Jack of Diamonds
A "two for the price of one" CD including all the tracks from "Urban Folk Vol 1" (previously released on HARCD 016)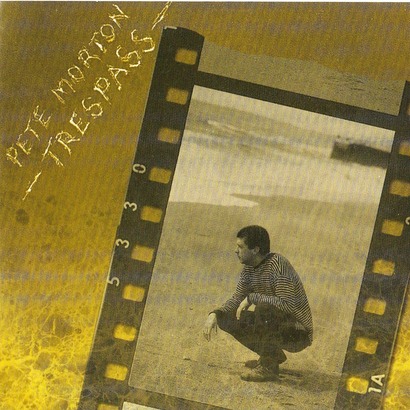 HARCD 037 
"Trespass"
Tracks: The Cuckoo / Gay Goshawk / Sylvia / Banks of the Nile / A Farmer's Boy The Mower and the Dairymaid / Lincolnshire Poacher / Little Musgrave / John Barleycorn / Dick Turpin / Banks of the Sweet Dundee / The Rose in June / Night Visiting Song
Pete Morton has finally recorded a collection of all traditional songs - just guitar and voice. It's been requested many times over the years - and now he's finally done it!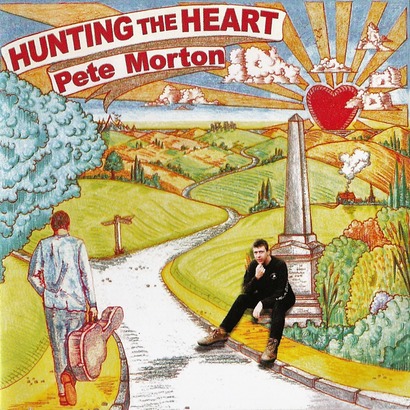 HARCD 040
"Hunting the Heart"
Tracks: Drink to me Only / Hunting the Heart / Twitching Net Curtains/ Forgiveness Hill / Constant Motion / Madam or Sir / Battle of Trafalgar / Maybe Nothing's Spoken / Deep Blue Sea / The Desert / Thanksgiving.
A fine album of great Pete Morton songs and one old standard (Drink to me Only) given the special Morton treatment. Pete is joined on this recording by Andy Cutting on accordian, Tom McConville on fiddle and Julie Murphy on vocals.
"One of the few modern day songwriters of any real character and originality Pete Morton seems to have embraced the drama and imagery of traditional song ever more naturally in his own writing" (fRoots)
"An album to grace any Household." (fRoots)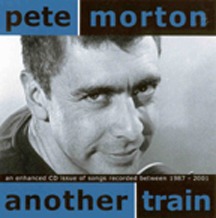 Enhanced CD HARCD 041
PETE MORTON COLLECTION - "Another Train"
Tracks: Family Tree / The First Day / Tamlyn / Water From the Houses of Our Fathers / Without Thinking Love / The Prisoner / The Cuckoo / Songbird / The Gay Goshawk / The Battle of Trafalgar / Another Train / Constant Motion / Drink to Me Only / Katie
This is a collection of 14 songs, a mixture of Pete's own material and traditional songs taken from all his Harbourtown albums to date. The CD includes an enhanced sector which will play on PC and Mac platforms with MP3 audio of 19 songs and a full discography.
  HARCD 044
"Swarthmoor"
Tracks: The Two Brothers / The Luckiest Man / Simplicity / Goodbye to Oil / Listening to My Boots / Love Stood in My Way / Naseby Field / The Shepherd's Song / The Government Wall / Six Billion Eccentrics / St George Slew the Dragon

Eleven Pete Morton songs recorded with only vocal and guitar, just as you hear Pete in concert - no frills!
"Swarthmoor" named after a favourite place of Pete's is quite simply brilliant, just him and a guitar with eleven of his own songs. Right from the first track about the Middle East conflict I was hooked.  Everything else had to stop. There are highlights around each corner. Each song is sincere in its message and well crafted.  It feels as if a lot of love and care has been put into these before Pete has let us share them (Living Tradition)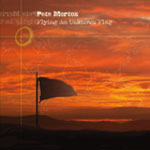 HARCD 048
"Flying An Unknown Flag"
Tracks: Harvest / The Shores of Italy / Great Gold Sun / Further / The Busker's Song / In Another Life / Corruption Country / I'm in Love With Emily Dickinson / A Love that I Don't Understand / The Post Office Queue / Another Train
Pete's vocal and guitar are joined by Roger Wilson (fiddle, guitar, mandolin), Neil Segrott (bass) and Chris Parkinson (accordion, harmonica).
"This latest collection of original songs from Leicester's finest effortlessly maintains the standard he's set over the years. Although the immediate impression is perhaps of a more relaxed set than Pete's previous offering (the mighty Swarthmoor), there's no lack of depth or commitment in the writing. The songs speak directly for themselves in exactly the way good songs should – reflective commentaries that have no truck with the empty posturing of the soapbox yet are ideally able to make meaningful commentaries on our lives.
One of Pete's special gifts as a songwriter is that he doesn't need to resort to an overt linguistic expression of anger or bitterness to make his point, and his songs are all the better for their succinctness and their thoughtful, cautiously optimistic demeanour." (Living Tradition)
Other Recordings By Pete:

"Pete Morton and Jo Freya" - BTL CD2
"The Frappin' and Ramblin' Pete Morton" - Fellside FECD261
"The Land of Time" - Fellside FECD269
"Game of Life" (with Full House) - Fellside FECD271